February 14, 2022
9 min
3981 views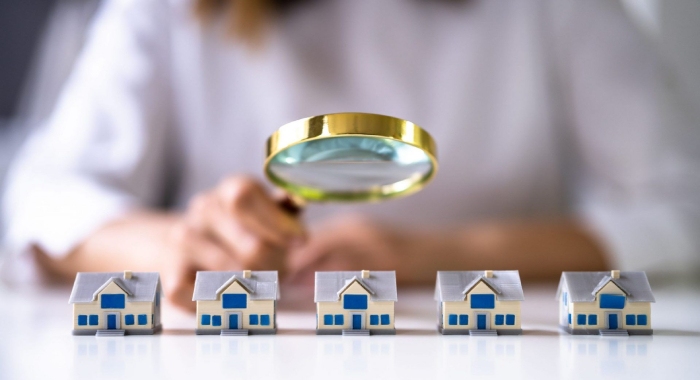 Due diligence is a crucial step for investors or business owners planning to acquire real estate properties. In this article, we'll take a look at what real estate due diligence is, why it's important, and how to carry it out effectively by making the most of the technology available.
What is due diligence in real estate?
Due diligence is the process of analysis that a prospective buyer undertakes before signing off on the purchase of an asset. Due diligence in real estate may entail a number of steps such as:
visiting the physical grounds where a property is located
getting to know the surroundings of the property
going through all of the relevant paperwork connected to the property (including site plans, surveys, government permissions, etc.)
inspecting the condition of interior details of the property
Why conduct due diligence for real estate?
Have you ever heard the phrase caveat emptor?
This Latin phrase roughly translates into "let the buyer beware", and conveys an important principle: purchases happen at the sole risk of the buying side. This means that you, as the buyer, should do your research — if an acquired property turns out to have unforeseen downsides, you'll have no one to blame but yourself.
Since most real estate acquisitions are big transactions with a high potential risk, conducting proper due diligence is naturally a key step for the wary buyer. Just as no one would think of buying a new house without first doing some prospecting, a real estate investor or entrepreneur needs to go in well-informed and ready.
The reason why you need to perform due diligence for real estate should be pretty clear, but what are some of the concrete steps you need to consider? Read on as we tackle this and other important questions below.
The real estate due diligence process
The nature of your planned acquisition largely determines the needs of the due diligence process. Obviously, if you are a real estate investment trust (REIT) acquiring a downtown office building your needs will be rather different from those of a multinational corporation looking to establish a new manufacturing plant in a suburban area.
That said, there are quite a lot of similarities in all real estate due diligence processes. Most due diligence can be broken down into a few steps:
Reviewing initial documents (property title, etc.)
Preliminary inspection of the area
Reviewing paperwork (legal, financial, architectural)
Closing the deal — or walking away before the due diligence period expires.
Let's take a closer look at what each step may require.
A real estate due diligence checklist
While every real estate deal is different, the below steps and checklist should be useful if you're prospecting a new property and trying to decide on what to do next.
Whether you are an investor, a business owner in search of a new commercial location, or are simply in search of your next home, the following real estate due diligence checklist provides a good starting point.
First stage: Area inspection
Once you request and review the property title and survey, it's time to evaluate the physical location. This step will assume different forms according to your acquisition case.
For residential rental properties, you may sometimes opt out of having an inspection done by a certified home inspector and take matters into your own hands.
For commercial properties, it's advisable to hire a surveyor for a thorough building inspection.
Among other things, this initial inspection will help establish the condition of infrastructure in the place, and whether any repairs are needed.
It's also a good idea to get repair quotes so you can add a precise number to your balance sheet and help negotiate the purchase down.
If you're not familiar with the area where the property is located, try and talk to the locals. A 5-minute conversation can sometimes provide key info that a regular survey might miss.
Second stage: Essential paperwork
It's no secret that the amount of paperwork involved in real estate transactions is significant. This is especially true for the acquisition of commercial properties.
You should request from the seller, as relevant:
property deed and title review
site plans
architectural plans
list of uses of property (current and past)
title insurance
any other relevant insurance policy (equipment, machines, etc.)
documents pertaining to past government action against the property, if any
governmental permits
any certifications or approvals
notices for past or current governmental actions
service contracts and seller inspections of the property
The seller should be requested to disclose any pending litigation connected to the area or building.
Depending on your location, you may also need:
an ESA (Environmental Site Assessment), which is crucial to determine potential liabilities for a commercial property (anything from contaminants in the soil to trees with far-reaching roots or potential landslides or flooding in the area).
a zoning permit. This will allow you to establish exactly what you can and cannot do in your future property.
When no zoning permit is available, you can request a zoning conformance letter from the local jurisdiction. While not a permit per se, it will give you a good idea of the limits to what you can build or put down in the place.
Third stage: Financial evaluation
If you are purchasing a residence, this is where you might want to hire the services of a home appraiser. For commercial properties, this step is also paperwork-heavy, as you'll be evaluating any documentation that confirms the value of the property. Important documents are:
property financial statements
insurance policy
lease or rent contracts
recent property tax bills (with any special incentives or assessments)
recent property balance sheets
capital expenditures
profit and loss (P&L) statements for recent years
management fees
energy and utility bills for the past few years
tenant payment history (rent bills)
Depending on the property, you should also request an accounts payable report. This can include things such as:
loans
maintenance
equipment-related costs (replacement of parts, maintenance)
utilities
Also, it never hurts to request insurance quotes from different companies beforehand, making sure your evaluations are on par with theirs.
What is the due diligence period in real estate?
After you sign a real estate purchase agreement (and make an initial deposit), you have what is called a "due diligence period" or "Free Look Period". This period is afforded the buyer so that they can perform the necessary due diligence and confirm the purchase — or walk away from it.
The real estate due diligence period will typically be agreed on in the purchase agreement and can vary from a couple of weeks to several months according to the specifics of the purchase. Different states will have different standard due diligence requirements, while the size and complexities of each transaction will also affect how much time you need for due diligence.
Alternatively, the due diligence period can be set for before the purchase is signed. In that case, the selling side is likely to require you to sign a confidentiality or non-disclosure agreement. This ensures you'll take adequate precautions not to expose any sensitive documents connected to the purchase, such as the ones from our above checklist.
How to leverage virtual data rooms for real estate due diligence?
Whenever you need to handle lots of paperwork, it's a good idea to do so in one secure environment. This helps you stay organized and prevents important details or documents from slipping by unnoticed. It also helps ensure the safety and confidentiality of your files.
In the case of real estate due diligence, you may need to go through quite a lot of documentation before closing the deal. If we're talking about a real estate investment trust, a big commercial operation, or a major company looking for new facilities, the volume of paperwork going back and forth between the selling and the buying side, as well as lawyers and inspectors, can grow fast.
This is where virtual data room services come in handy. Essentially a platform for secure data sharing, a data room for real estate brings all the document management functions you need to navigate the complexities of a large real estate purchase.
With a virtual data room, you can:
manage everything in a single protected space
organize documents according to subject (Legal, Financial, etc.)
give any collaborators (such as your company's legal team) permissions to specific files or folders
sign contracts or request edits
keep track of all activity related to the files
In an industry that is more and more employing new technology such as artificial intelligence to speed up and automatize all kinds of processes — from valuation to calculating a mortgage, — VDRs are a key way to move your work forward while guarding the seller's sensitive documents well away from prying eyes.
If you want to learn more about how to use a virtual data room for real estate, you can refer to this article.
Conclusion
Due diligence for real estate is often fairly straightforward, especially for experienced buyers with a streamlined process. But then again, it can also be a lengthy and drawn-out operation, requiring a minor Everest of paperwork. In those cases, though, you can still ensure effectiveness and stay on the safe side by making good use of the tools at hand. Here, as so often nowadays, technology is your friend.