January 17, 2022
5 min
1050 views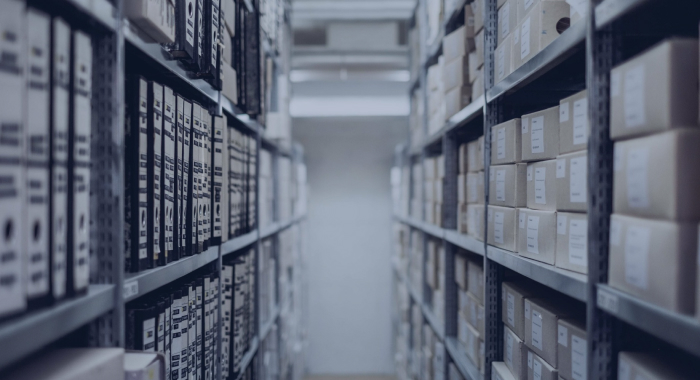 What is cloud storage?
Cloud storage is a cloud-computing model that allows you to store data on the internet through a third party, a provider that operates data storage. Cloud storage provides agility, scalability, and durability, as you can access your data anytime from any location with a secure internet connection. Cloud storage solutions are used for data room providers as well as for file sharing platforms.
What is a VDR?
Virtual data room software, also known as a VDR, is a file sharing platform where you can store and share confidential data with trusted third parties. The software ensures the security of the information and provides many features that help track files and manage several projects simultaneously.
The differences in security standards
Security is the main aspect when it comes to choosing reliable tools for file storage. The main difference between cloud storage and virtual data rooms is the file-sharing feature. Cloud storage security is basic compared to online data rooms. This gives virtual data rooms a huge advantage over cloud storage for businesses as file-sharing requires many more security features, tracking, and encryption.
Functional set comparison
Cloud storage and electronic data rooms may seem quite similar, however, there is a big difference between them in functionality.
The main features of cloud storage include:
Accessible storage options
Quick and easy setup
Ability to integrate with other platforms
Ability to quickly share data
However, cloud storage has some downsides related to data security, as it's hard to track and control data sharing. Also, cloud storage doesn't offer many tools or customer support in case you have an issue.
When it comes to online data rooms, there are many more opportunities to safely share information and use various additional features to manage permissions, follow progress, etc. The virtual data room provides:
Top-quality security through compliance with international security standards and certifications
Different permission levels to protect data from unwanted exposure
Document management tools
24/7 responsive customer support
Wide tool range and high security make the VDR solution appealing for many businesses to handle complex projects.
The differences in pricing
Cloud storage and the virtual data room also greatly differ in pricing. For data rooms, there are different VDR pricing plans and subscription options, allowing you to choose the one that suits your needs.
Cloud storage cost structures may vary, there may be a monthly fee or a free service with paid add-ons. Most cloud storage providers offer "freemium" plans with limited storage free of charge, and when you want more space, then you need to upgrade to a monthly subscription plan.
While you can get a free cloud storage solution, it's not the case with data rooms. Most virtual data rooms are more expensive, as they implement top security measures, offer 24/7 customer support, and new features that are regularly introduced and improve.
What purposes are best-suited for cloud storage?
Mainly, businesses use cloud storage for storing important documents. Cloud storage provides a great alternative for off-site data storage. Cloud storage solutions take responsibility for hosting, managing, and maintaining the servers and infrastructure. This ensures that you have access to your data when you need it.
Cloud storage suits small businesses as well as large enterprises.
When is it better to use a VDR instead of cloud storage?
When you're managing simultaneous projects that require handling a large number of documents, then a VDR is a perfect option for you. With file management tools, security features, and communication functionality, it's easy to deal with a large number of tasks.
VDRs are commonly used by businesses when merging, working on a project together, or other joint ventures that require access to shared data. You can use a virtual data room for handling complex processes, such as:
These require much collaboration, sharing confidential information with many users, and storing large amounts of sensitive data.
Why do businesses choose VDRs over cloud storage?
Many businesses recognize the benefits that a VDR offers the workplace, such as efficiency. One of the key aspects that influences a business's choice is also the security that the data room provides.
Here's why businesses go for virtual data rooms over free cloud storage:
Collaboration tools. Necessary tools for collaboration and teamwork.
Access Control. Ability to have multiple users access the files in an online data room
Interface and Training. Intuitive interface with needed training for the new users without data room experience
Customization. Ability to customize the features and dashboards to suit business needs and goals
Security. Leading VDR providers are compliant with many international security standards, making them reliable and trustworthy
The VDR and cloud storage providers
When looking for credible VDR providers, here are some of the market's best:
If you decide that cloud storage is a better bet, then check out these providers:
OneDrive. It's a cloud storage solution from Microsoft, available for free or together with a Microsoft 365 subscription.
Google Drive. This is cloud-based storage for Google Workspace. You get a free 15GB account as well as different paid plans to choose from with more storage and functionality.
Sync.com. This platform offers end-to-end encrypted cloud storage, meaning only you can access your files in the cloud.
Virtual data room software proves to be a better solution for businesses and big enterprises that deal with sensitive information for different transactions. If you're looking for an affordable solution for personal use and you don't need any additional sharing and security features, then cloud storage is the right option for you.