October 18, 2021
7 min
711 views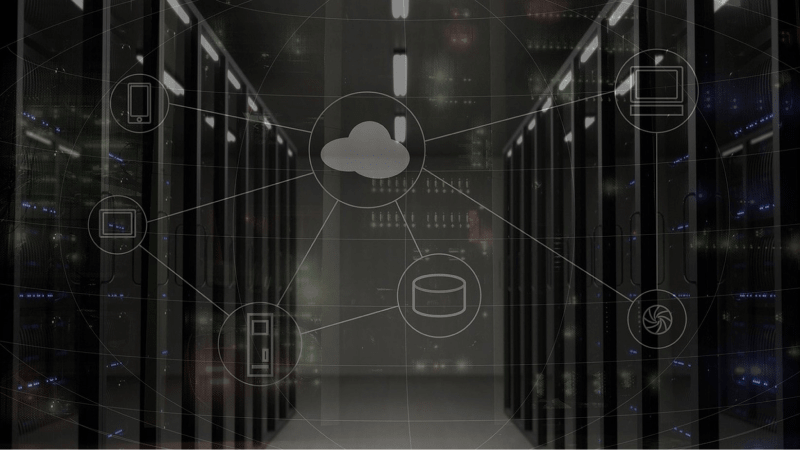 The virtual data room setup is key to your project's success. Approaching the VDR organization correctly can help go through each transaction stage faster and more effectively. This guide covers essential steps to setting up a data room: from choosing the best data room provider to processing the deal.
Why is setting up a virtual data room so important?
As a busy business person, you may feel overwhelmed when looking at all the options for virtual data room setup So, naturally, you might wonder: "Why do I need to spend all this time organizing my data room?" And the answer is simple.
Picture a storage room filled with crucial documents. The more order and logic in the layout, the quicker you will be able to retrieve the necessary info and make the right decision. The same applies to virtual data rooms.
A well-structured, clutter-free data room is a platform for informed and convenient communication, advanced document processing, and the utmost security. That's the driving force behind the continuous growth of the VDR market.
According to a report by Research and Markets, the virtual data room market is forecasted to reach a valuation of $1.607 billion by 2026, at a compound annual growth rate (CAGR) of 15.12%.
Setting up a virtual data room is also much easier than organizing loads of physical documents since it's entirely digital. Let's discuss 10 steps to organize and start using your data room.
10 steps to setting up a data room
Completing these stages will define the upcoming deal flow. Make sure you spend enough time considering various options and finding the most suitable solution for your case.
Step 1: Choose the best VDR provider
The most important step of setting up a data room is finding the software provider that will meet your requirements. The good news here is that when you find an experienced and client-focused VDR company, the rest of the setup will be much simpler.
When comparing data room providers, you'll need to look at:
Areas of expertise
Security compliances and certificates
Software quality
Feature selection
Pricing VDR model and cost
Customer support availability
Some VDR providers offer free trial periods to help you get an idea of how their software works and how it will benefit your project. If you are an experienced VDR user, the trial option can be used for deal preparation.
Once you pick the provider, you want to work with and receive training from their team, proceed to the next stage of the virtual data room setup.
Step 2: Prepare the files
Gather everything you will need to process the deal. In mergers and acquisitions, the due diligence stage can last between 45 days and 9 months. Assembling all the documents in advance when setting up a data room can visibly reduce prep time.
Request a deal-specific checklist from your provider to streamline the file collection process.
If you are dealing with hard copies, scan them to create digital copies. Use a detailed naming system to quickly locate the files later.
Step 3: Structure the VDR
Depending on the nature and volume of your deal, come up with the most straightforward organizational system for your virtual data room setup. Use folders and subfolders to divide the files by urgency, department, confidentiality level, and so on.
The general idea is to view the data room from different users' perspectives and make sure everyone can navigate the data load and quickly retrieve the necessary files. Several VDR features that can help with the layout, such as:
Automatic indexing
Tagging and labeling
File merging
Step 4: Upload the documents
Next, transfer required documents to the virtual data room. As long as you did a thorough job arranging the layout and made sure the platform supports the necessary file formats, this part of setting up a data room should be relatively easy.
Save time by uploading related documents in bulk. Depending on the provider, you might also be able to transfer data from your device using a drag-and-drop feature.
Step 5: Customize the data room
Although this step is not critical to your deal's success, setting up a virtual data room with the corporate image can be beneficial. On the one hand, the company employees may be more comfortable navigating a tool that incorporates the organization's logo and color scheme.
On the other hand, visitors or first-time users will get a stronger sense of professionalism and brand identity. Plus, you can provide translated documents for non-native speakers, helping international users to feel more comfortable and work more effectively.
Step 6: Create user groups
Advanced data room providers allow dividing users into role-based groups. This stage will help with setting up a virtual data room according to access privileges and a need-to-know basis.
Follow your company's organizational structure to align corporate responsibilities with VDR user rights.
Remember to consider third-party users who will participate in the deal as experts. This might include lawyers, auditors, investors, and more. It is vital to give these VDR visitors the correct privileges without risking confidential data leaks.
Step 7: Set security rules and permissions
Based on the roles and groups you created earlier, assign the appropriate access rights to every user. In a virtual data room setup, there are two approaches to this task:
User-level access allows VDR visitors and admins to view, interact with, and edit data according to their role in the deal.
Document-level security measures add an extra level of protection to highly sensitive data, disregarding the user's role, such as an obligatory NDA.
To further enhance each file's security, use features like dynamic watermarking, IP restrictions, downloading, and screenshotting limitations. Keep in mind that the protection should not hinder the user's experience. Your job is to establish the optimal balance between security and ease of use.
Step 8: Perform a test run
Employ the user-impersonation feature to view the virtual data room setup from different perspectives. You can't be too meticulous when it comes to data security, so this is your ultimate chance to double-check the settings and tweak the configuration of:
User groups and their privileges
Data room layout from the points of convenience and confidentiality
Document protection
Printing, viewing, and sharing
Watermarking
Redaction and editing
Step 9: Invite the users
You are almost done. Now, it's time to let users experience your virtual data room setup. Just as with the access privilege, you can choose to send out individual or group invitations.
Signing a confidentiality agreement should be one of the first steps of user authentication. Mention this in the invitation to avoid miscommunication and unpleasant surprises.
Step 10: Start using the data room
Once you finish setting up a virtual data room for your project, it's time to begin using it and benefiting from it. It's important to remember that data room administration doesn't stop here. You will need to maintain the order you established by making necessary changes, rearranging files, and bringing attention to overlooked segments.
Detailed user-activity reports can assist you with this task. Such a report is generated automatically and lets you know who accessed every document, what device they were using, how long they spent reviewing the info, and so on.
How long does virtual data room setup take?
The most demanding and time-consuming steps of setting up a virtual data room are choosing a suitable provider and gathering the necessary documents. Of course, the more complex your deal is, the more time it will take.
The best strategy is to follow the above guidelines and take advantage of the provider team's assistance. Experienced VDR companies always have enough use cases up their sleeve to offer quality guidance and help you make better decisions about your virtual data room setup.
Typically, the installation of a virtual data room can take 15 minutes or more. The VDR setup time depends on the virtual data room provider and your purpose for using the vdr.