November 29, 2021
5 min
451 views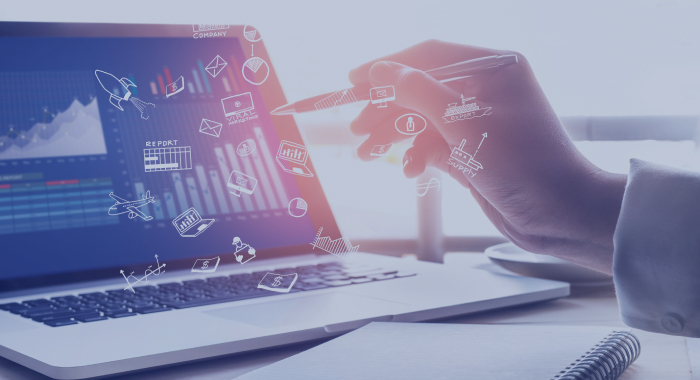 M&A is a term commonly used in many business environments. It is usually associated with great change and the combining of powers. How did the sell-side or buy-side M&A process change over the last couple of years, and how can new tools like virtual data rooms help? Read on to learn more.
What are mergers and acquisitions (M&A)?
When two companies want to join forces, they strike a deal. This deal is usually an M&A, where one company incorporates the other to create a whole new business entity. The organizations participating in the process can be of different sizes, but the amount of paperwork is always enormous. Both sides of the deal need to be able to access important business documentation, and this is why data rooms were invented.
What is a data room?
The virtual data room is a cloud-storage solution that enables storing your sensitive data in a virtual setting. VDR is the best software solution for M&A deal management.
Throughout the years, people have been using a physical data room, where stacks of paperwork were used and shown to the partners. However, with the passage of time and increased modernization of file storage possibilities, a new form of a data room emerged.
Business documents need to be stored in a secure location and be accessible to authorized parties. A data room is a space where this can be achieved. Next, we'll dive deeper into the concept of virtual data rooms, and how they work, so you won't have to Google "What is M&A data room" anymore.
How does virtual data room software work?
Virtual data rooms work as secure file repositories where you can upload, organize, store, and share your files securely. The virtual data room providers take every precaution to make your files as safe as possible. Through a variety of security measures, impossible to implement in a physical setting, they can create an environment similar to a bank's vault.
These measures include extensive file permissions, user access adjustments, dynamic watermarking, remote shred, redaction, encryption, two-factor authentication, audit logs, and more. On top of that, virtual data rooms offer deep insights into your data room engagement with its extensive reporting and analytics tools.
Additionally, apart from the elaborate security measures, data rooms also provide tools that make working with the files much easier. You can manage where your documents are stored and in what kind of structure.
Physical data room vs. virtual data room
There are a couple of significant differences between physical and virtual data rooms. Some of the most prominent include:
Bank-grade security. A physical data room has to employ staff and security guards employed to keep everything safe and secure. A virtual data room for M&A is kept safe thanks to special VDR security features and manual permission settings. M&A deals are one of the most document-sensitive events in the lifespan of the company.
Smooth collaboration. To collaborate in a physical space, there needs to be a desk, and it is usually a limited space for working together. In the virtual world, you are not bound by anything other than an internet connection. Many specialists in M&A deals want to have simultaneous access to files to discuss the documents.
A suite of helpful tools. A physical data room is equipped with a document index available for viewing. The virtual counterpart has a variety of features that help to search for the right documents or enable asking questions and chatting in real-time. A wide selection of tools is important in any big company-wide event, and mergers and acquisitions are some of the biggest events that a business can go through.
What are the benefits of using a virtual data room for M&A deals?
Apart from mentioning the differences between these two types of virtual data rooms, we can also see a variety of advantages while using this software solution for our M&A deals.
Cost-efficiency. Renting out a space and employing a staff of people tasked with protection and oversight of important documents is a sure way to get rid of a significant amount of the company's funds. While choosing an M&A virtual data room, all of your files are in a secure cloud location and can be accessed only by a select group of people. There is no need for special staff, a physical location, and the 24/7 support team will help you with all of your issues inside of the virtual data room.
Global accessibility. With a physical data room, your documents are bound to just one location. You won't have that problem while using a virtual data room for mergers and acquisitions, as people across the globe can access important files with your permission. There is no need to travel to some remote location to take a look at files that are crucial in your M&A dealings.
Cloud storage. Paper isn't the most secure storage device — flooding, office fire, or any work-related accidents like spilling your coffee, you could damage important files. This is why keeping those sensitive documents in the cloud is a way to ensure document safety. You won't have to worry about the physical aspects of your documents, because all of your most important files will be stored in an online drive.
Why modern M&A requires a virtual data room
New technologies are here to stay, and using outdated ways of sharing files might do more harm than good to our M&A dealings. You can see for yourself that there are more benefits to using an M&A data room for your business than relying on physical solutions. It is a less expensive, fail-safe way of sharing important documents.
Like always, we encourage you to find that out for yourself while looking at the offers of the main virtual data room providers on our main website.